Industries
Non-profit and charity organizations
Maximize marketing resources on a limited budget with a cloud-based DAM system from Filecamp.
Lightweight Digital Asset Management (Media Library) for nonprofit organizations.
---
A cloud-based DAM system makes it possible for non-profit organizations to maximize marketing productivity on a limited budget. A DAM system is more than a storage space for digital assets. It's a powerful media library tool that can capture, manage, share, and analyze thousands of digital assets — from a single global platform.
Nonprofits rely heavily on visuals to generate support for their cause – photos and videos evoke emotional connections that help motivate donors and supporters. With Filecamp, you can allow stakeholders to easily search, find, and share approved brand assets. Communications and marketing teams save hours of time each week, reduce the risk of copyright infringement and source better images and videos when their files are tagged with descriptive keywords and protected with copyright information. Controlling access to visual content and setting up PR portals for the press save teams time, while offering a better experience for media partners and other constituents.
Filecamp for Nonprofits program
Nothing makes us happier than to see Filecamp helping make a difference in organizations who are working to make a difference. The Filecamp for Nonprofits program offers eligible organizations discounted and attractive rates to all our paid plans. 
Who qualifies
We welcome applications from organizations that hold a valid charitable status with either the IRS (in the United States), a local tax service/charity commission, or a local TechSoup Global partner.
Is there a catch?
Recipient organizations must be willing and able to provide information to Filecamp for the purposes of creating a case study or testimonial when requested.
How to apply
If your organization is not using Filecamp yet, you'll need to first start a free trial. If you're already using Filecamp,  your Filecamp administrator can submit an application.
When you're ready, send an email to nonprofit@filecamp.com. Make sure to provide these details: your organization's legal name, its location, website, and a brief description of what you're all about.
The review process
All applications reviewed and validated within 48 hours. If your application isn't approved, you're welcome to apply in the future if the charitable status of your organization changes.
A note about our review process
While everyone can use Filecamp, not every organization may meet our eligibility requirements to qualify for this program. Filecamp sets these guidelines and determines an organization's qualification at our sole discretion. We reserve the right to grant or deny an organization's application or participation at any time, for any reason, and to supplement or amend our eligibility guidelines at any time.
Billing changes
If you've been approved for the Filecamp for Nonprofits program — congrats! You'll receive an email confirmation and we'll apply your discount within 48 hours.
Non Profit Organizations especially benefits from:
Discounted pricing. Attractive pricing for qualified Nonprofit organizations.
Custom branding. Share files while reinforcing your organizations brand.
Easy to Use. Your stakeholders will love Filecamp´s simple, yet powerful interface.
Email notifications. Receive notifications when new files are uploaded to your Filecamp.
Extensive Logging. Keep track of everything that happens in your Filecamp.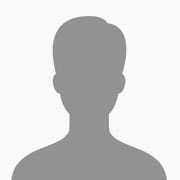 "I investigated other offerings (including One Note, One Drive and Google Drive), but nothing offered the simplicity and power of Filecamp."
Working in a busy mathematics department in a secondary school, we need a simple-to-use search and retrieval system to find images of questions. I investigated other offerings (including One Note, One Drive and Google Drive), but nothing offered the simplicity and power of Filecamp. File tagging is quick and easy, allowing rapid and accurate searches to be done.
Filecamp is enabling our teachers to find exactly what they need, improving their practice, and saving their time. The customer support has been swift and outstanding, whenever questions have arisen. The site is reliable and speedy. I would thoroughly recommend Filecamp for other schools looking for a platform to store and retrieve image data.
See how a branded media library can save time and improve communications for your nonprofit.
Start my free trial
No credit card required!