Industries
Marketing Departments & Firms
Filecamp is a secure file sharing and collaboration tool that's tailor-made for you.
When your job is marketing, you need a Marketing Asset Management platform, that makes sure you look your best.
---
For a corporate marketing department, brand consistency in communications is a must. Whether it's a website, ad campaign, or putting together a uniform media kit, consistent brand presence and tone is what imprints your brand in people's minds.
Marketing departments and firms depend on Filecamp to deliver consistent brand messaging for their internal and external teams. Filecamp gives you all the benefits of marketing asset management software in a software as a service – SaaS platform.
With Filecamp, your company images and other marketing materials are available in your very own Marketing Asset Management portal, online, anytime, 24/7 from your web browser. Your internal and external teams get secure access to the same marketing assets and media files from anywhere in the world.
More than simple file sharing and collaboration, Filecamp boasts custom branding and white label features that can turn your marketing asset management portal into a true brand portal, customized with your company's logos and colors.
For marketing firms and consultants, Filecamp gives you the tools you need to provide marketing asset management and brand asset management to a number of clients through one secure platform. On your Filecamp, you can even brand your clients' folders! With custom branding for your clients, you can provide each client their own separate login and unique experience tailored to their brand. Best of all, you get theses features at a price that won't break your budget.
From blue chip Marcom departments to independent marketing consultants who provide personalized service, Filecamp has everything you need to get the word out and make sure all your projects keep moving forward.
Marketing Departments & Firms especially benefits from:
Custom branding. Share files while reinforcing your brand.
Multiple themes. Create custom branded experiences for different brands. 
Easy to Use. Your clients and your team will love Filecamp´s simple, yet powerful interface.
Online proofing. Online commenting and approval of artwork.
Email notifications. Receive notifications when new files are uploaded to your Filecamp.
Extensive Logging. Keep track of everything that happens in your Filecamp.
Bonus. Filecamp was built from the ground up with features for creative businesses.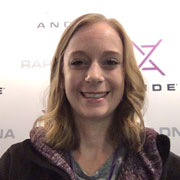 "Thank you Filecamp, we highly recommend it!"
Filecamp has been the perfect media management tool for our corporation. Before Filecamp, we had company photos, logos, marketing materials, documents, and videos all over the place. Employees didn't know where to reliably access our materials and were left often using outdated images and documents. Filecamp's design is easy to use for both administrators and users. Having our media organized and accessible from one place will (and has already) greatly improved our company's operations … and all of this for a fair price. Thank you Filecamp, we highly recommend it!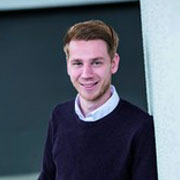 "The user-friendliness and configuration options are big pluses of Filecamp!"
As a sports shop formula, sharing content is crucial. New product releases, marketing campaigns, and inspirational content are all being distributed through Filecamp and within hands reach for our entrepreneurs. The user-friendliness and configuration options are big pluses of Filecamp!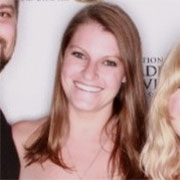 "I'd definitely recommend Filecamp to anyone looking for a file sharing or digital asset management platform!"
Filecamp has allowed my team and those we collaborate with internally and externally to share all formats of files seamlessly. It has streamlined our file sharing and digital asset management system, keeping us organized and increasing productivity. The ability to adjust permission levels for users and to customize folder access for individuals has been extremely useful.
Centralize and Share Your Creative Assets and Media Files. Simply.
Start my free trial
No credit card required!