White-Label Digital Asset Management
Are you looking to add Digital Asset Management (DAM) and secure business file sharing to your product portfolio? Partner with Filecamp!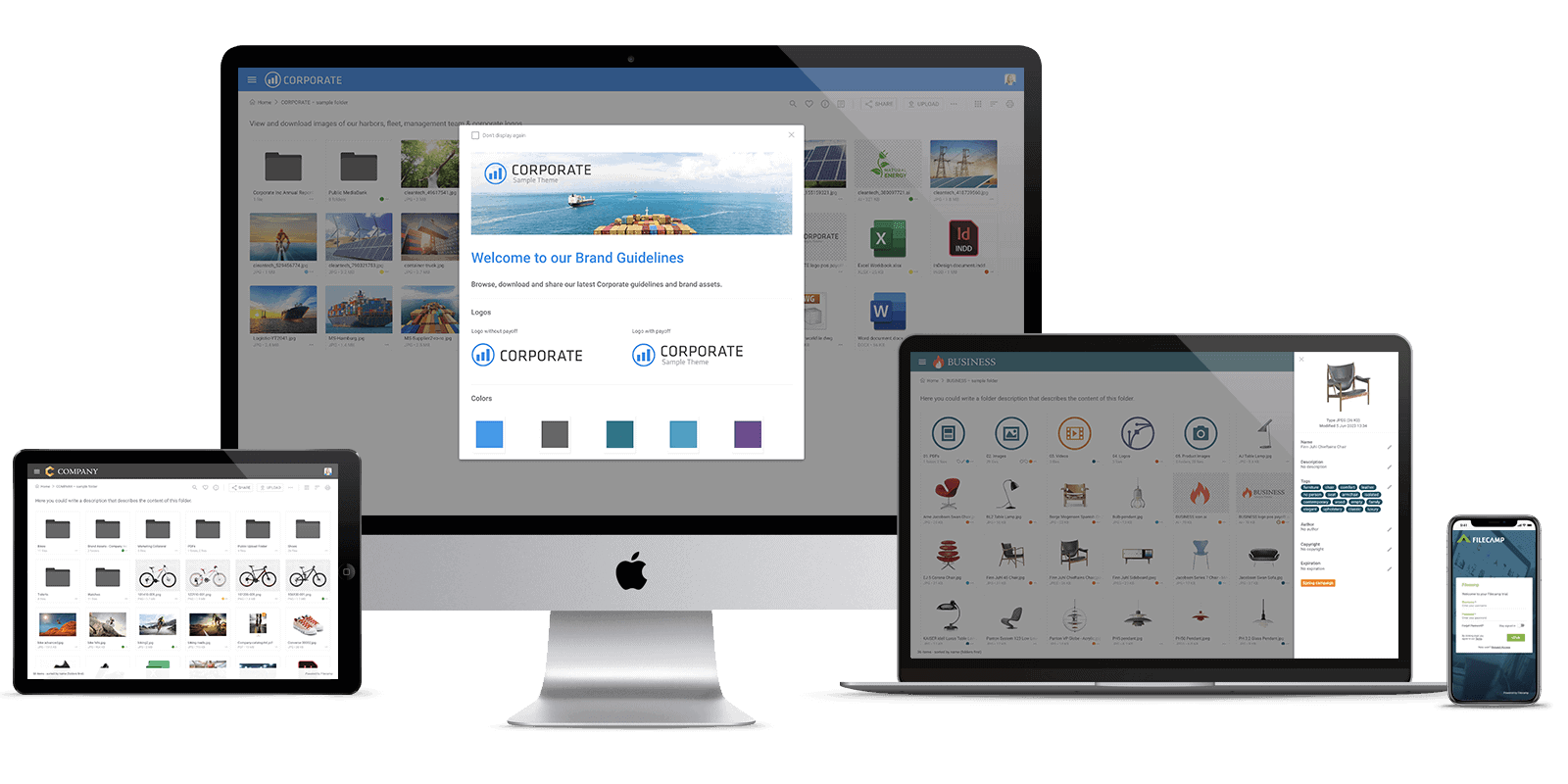 White-label Digital Asset Management
– made simple for YOU!
---
Powered by ... YOU!
Replace the "Powered by Filecamp" with your own text. Use your own, or your customers, domain e.g. https://files.yourdomain.com. We manage and maintain the SSL certificate so there is nothing for you to worry about.
YOU are in control
Filecamps Administrator user role is designed especially for white label and reseller purposes. You can give your customers access to their entire account, also advanced admin settings (only excepted the few vital areas where Filecamp is mentioned).
YOUR Customer support
Your customer will never notice that Filecamp is behind the platform you are offering them. Your Administrators will be our only point of contact, and they can contact us 24/7.
Billing for YOU
You will receive invoices from Filecamp, and you can modify (or cancel) your subscription at any time. You can charge your customer whatever you want for your services. Important account information is sent to you – not to your customer. We will never contact your customer!
Notice:
White-label, custom domain etc. are only available in the Filecamp Professional plan.
Read more about plans
White-Label DAM Usage
Filecamp has many custom branding features, and with the Filecamp Pro plan you are issued with a vendor neutral platform, where you can remove all references to Filecamp. Use these options to resell Filecamp or just to enjoy a platform where your brand will be 100% in focus.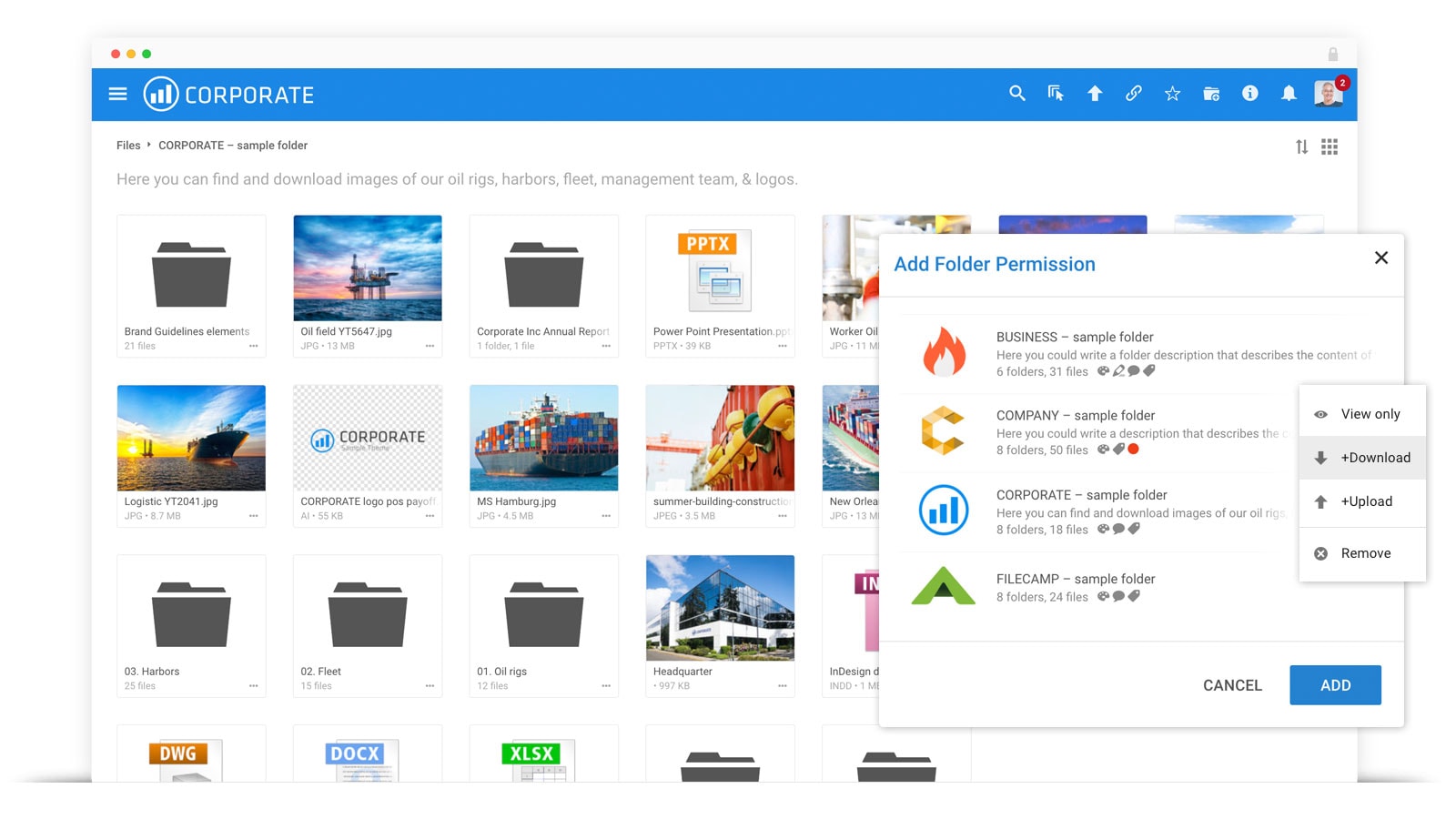 You are in control
You can give your customers admin permissions so that they can perform (almost) all tasks themselves. They can add and manage their users, set up themes, and they can access most Admin settings.
The only things they are not able to access is the billing section and other specific Admin settings where references to Filecamp are necessary. Only Administrators (you and your team) will have this privilege.
Worry-Free Maintenance and Service
All files are hosted and backed up on our proven Filecamp storage appliances. Future updates will be applied automatically and without extra costs for you and your customers.
Read about security.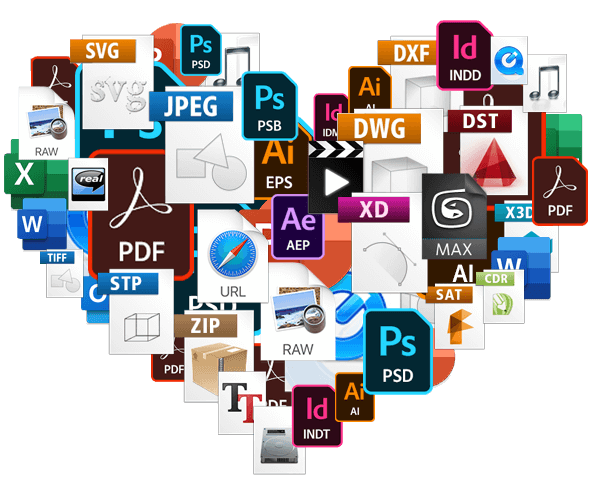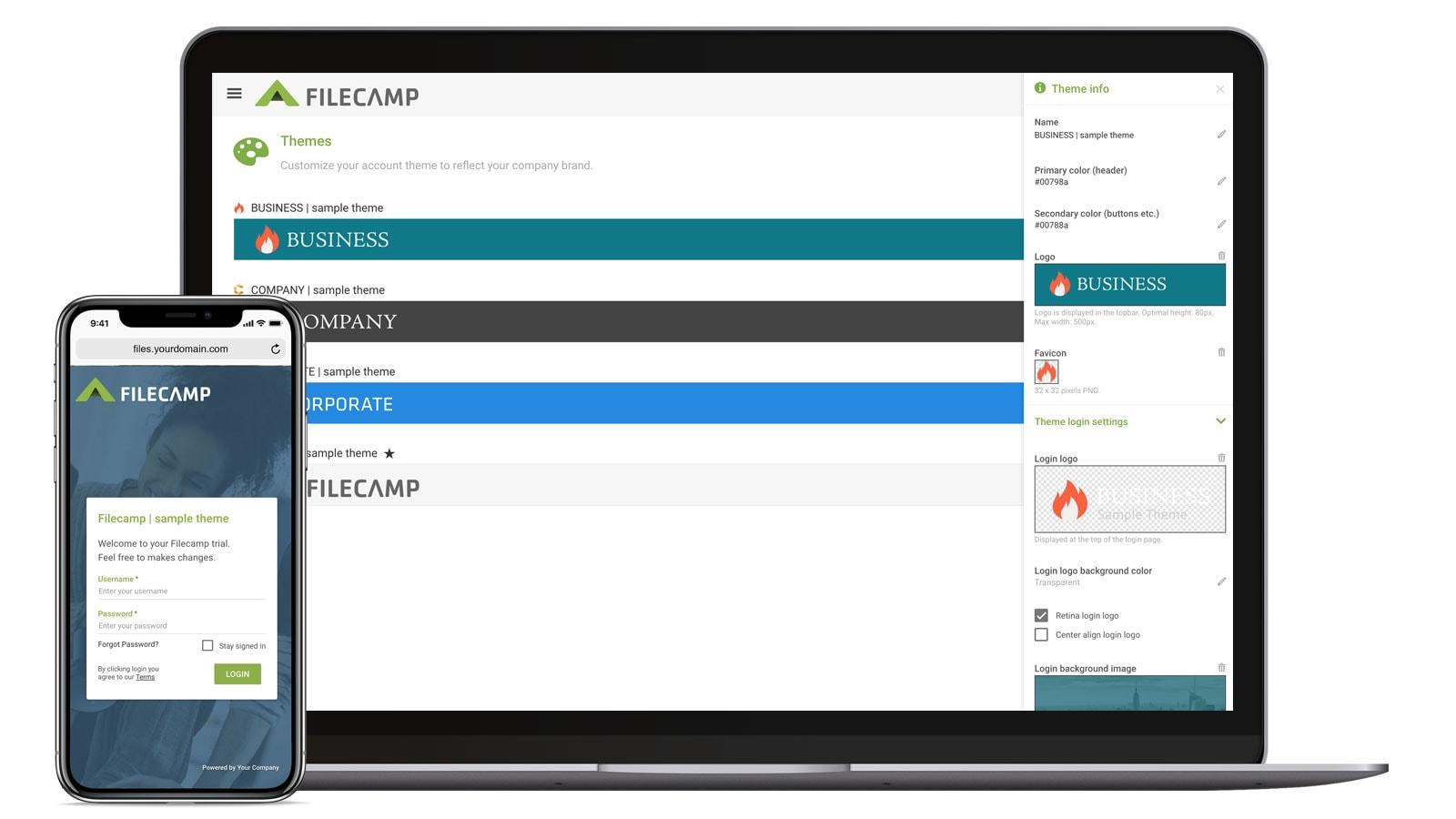 Extend Your Product Line
Increase your profits by adding a brandable Digital Asset Management system to your portfolio. Filecamp is easy to manage and stays transparent to your customers. Set prices for your clients as you see fit to customize your offering.
You can operate with multiple brands/clients within the same account.