Gives anyone you ask the ability to upload files into your Filecamp account, into a folder of your choosing.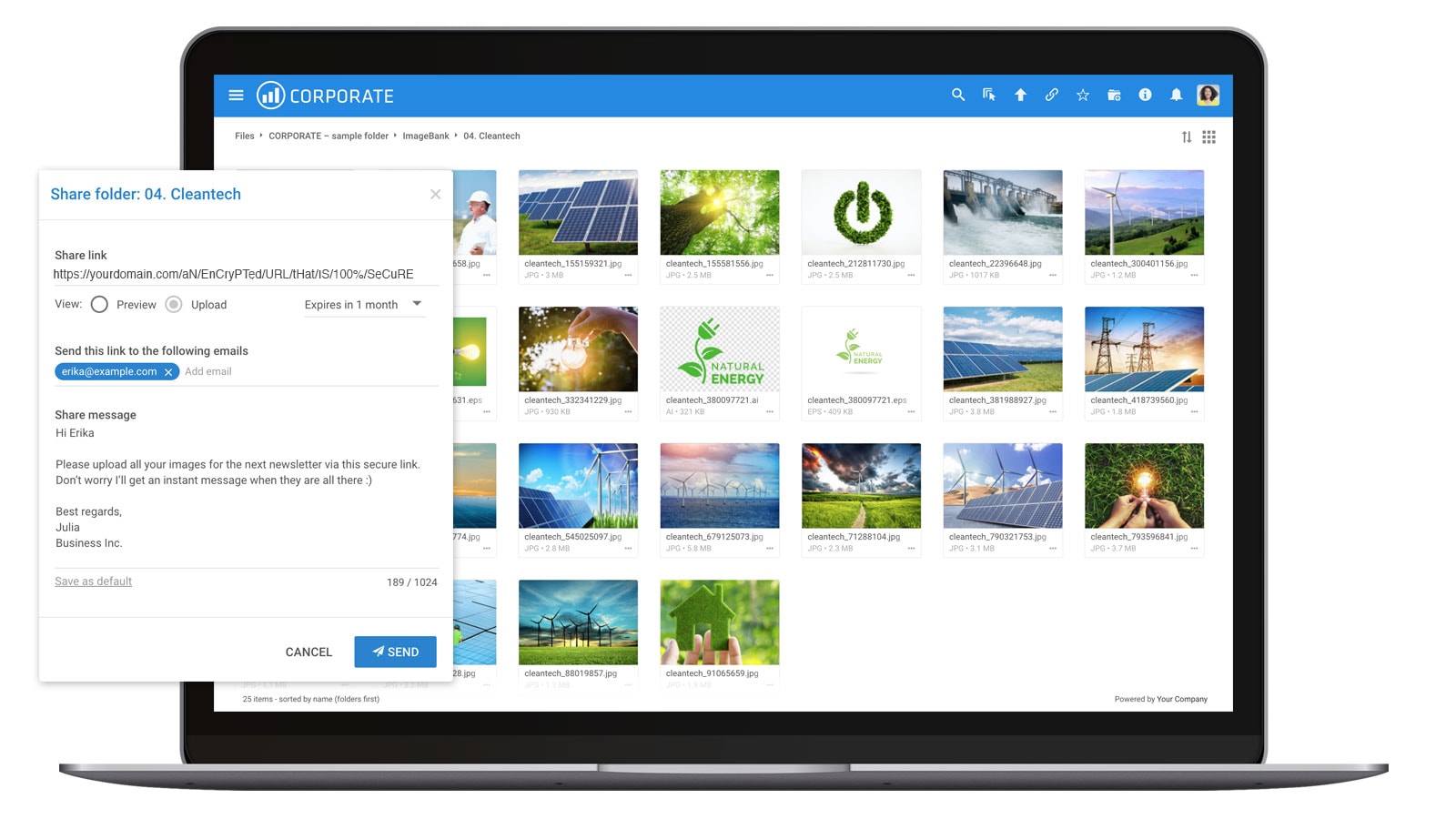 Collect files from people with file requests
Upload links can be used to receive files to your Filecamp without requesting the sender to log in.
Request files links
Allow people outside your Filecamp account to upload content to a specific shared folder, without being able to see the contents of that folder.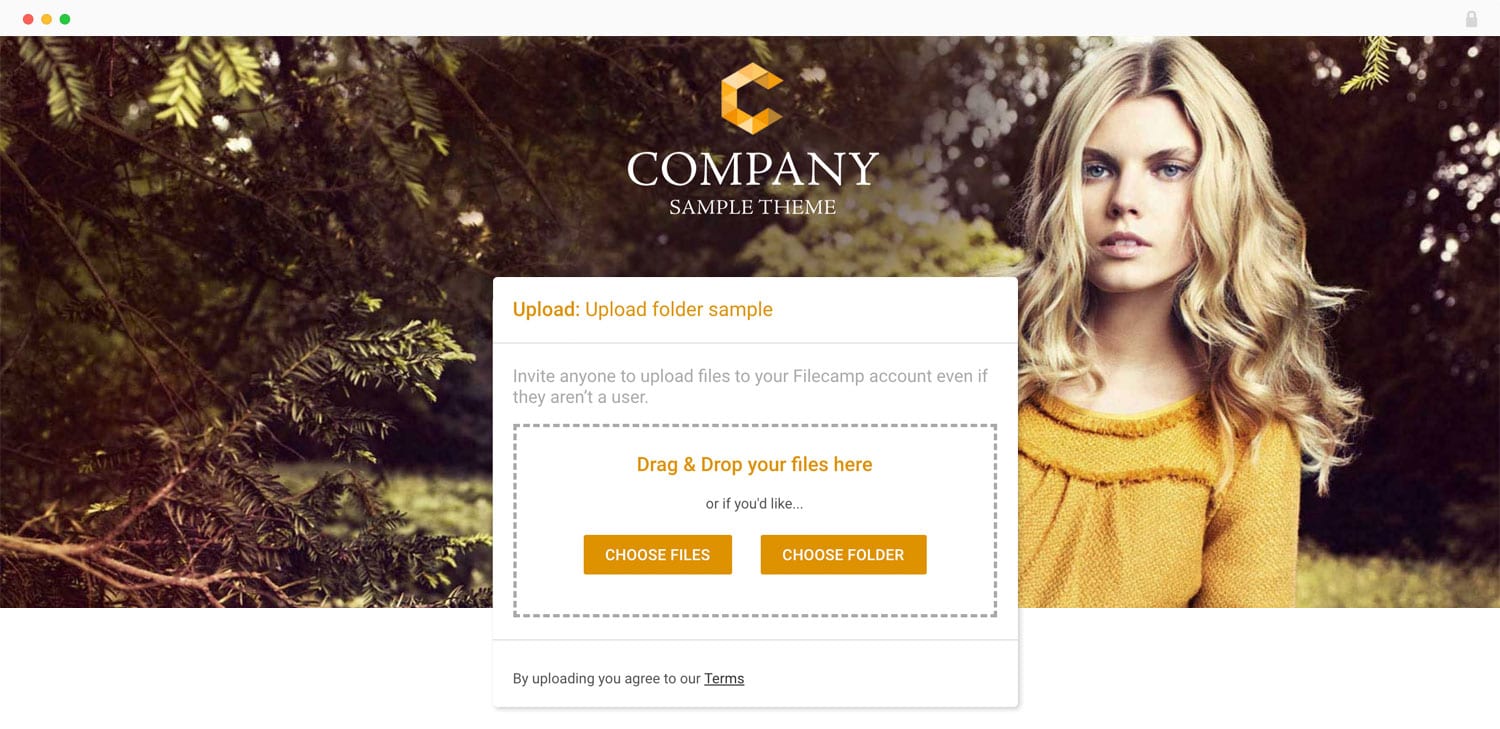 The possibilities are endless
Add a Request Files link in your email signature and receive files directly in your Filecamp, without having to deal with mailserver file size limits.

Add a Request Files link to your company website, and give your stakeholders a easy way to send you large files.

Send out a business proposal request and add an expiry date and time to the submission process.

Quickly receive documents from clients and coworkers.
Remember: People who upload files to your file request cannot access your Filecamp, and cannot view files uploaded by others.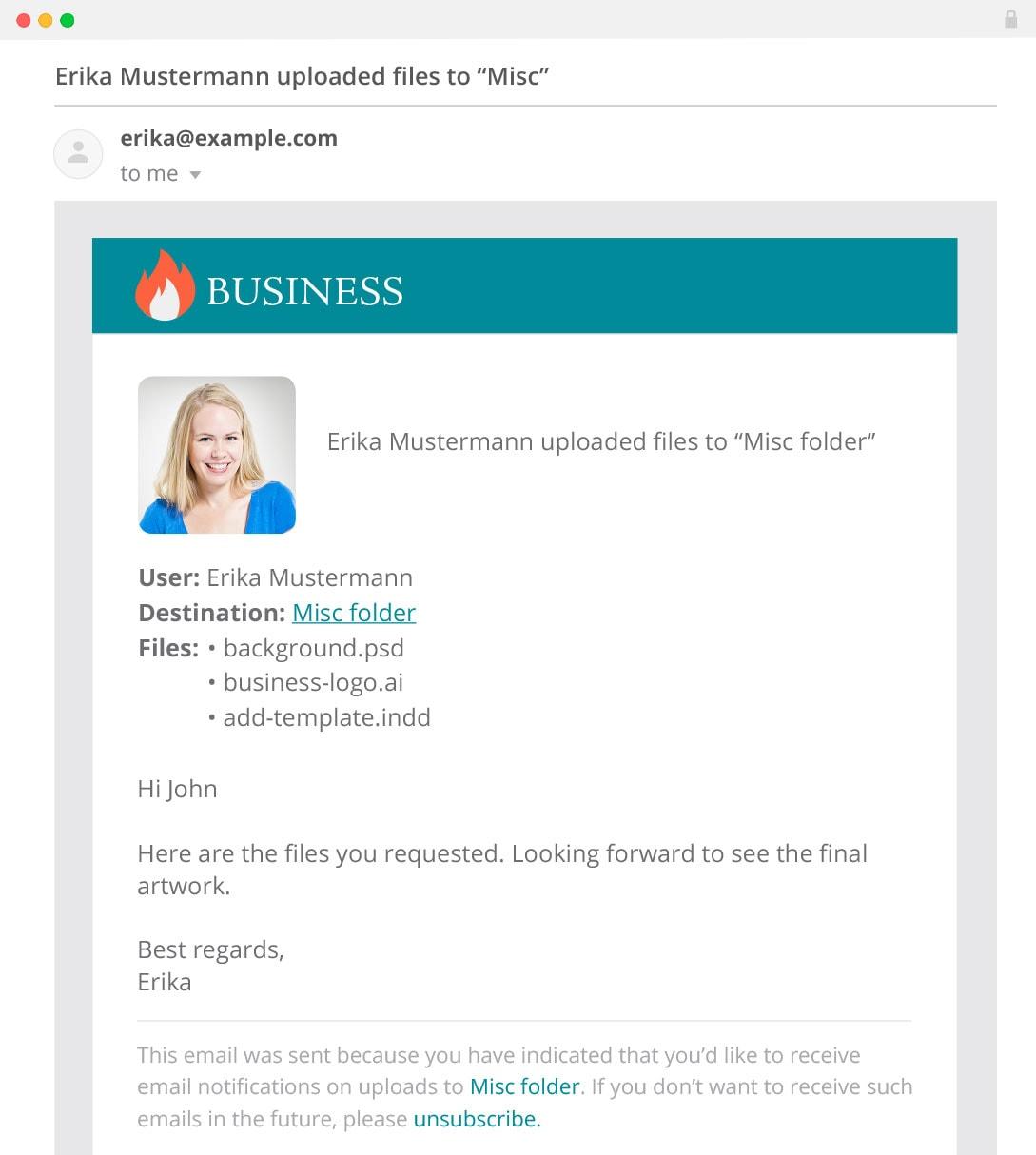 Automatic email notifications
Notifications allow you to stay up to date whenever someone uploads files you.
Choose between emails, in-app messages – or both.
All accounts start with a 30-day free Filecamp Pro trial.
Start my free trial
No credit card required!