Create custom pages using the built-in WYSIWYG editor and have these pages appear in the main navigation.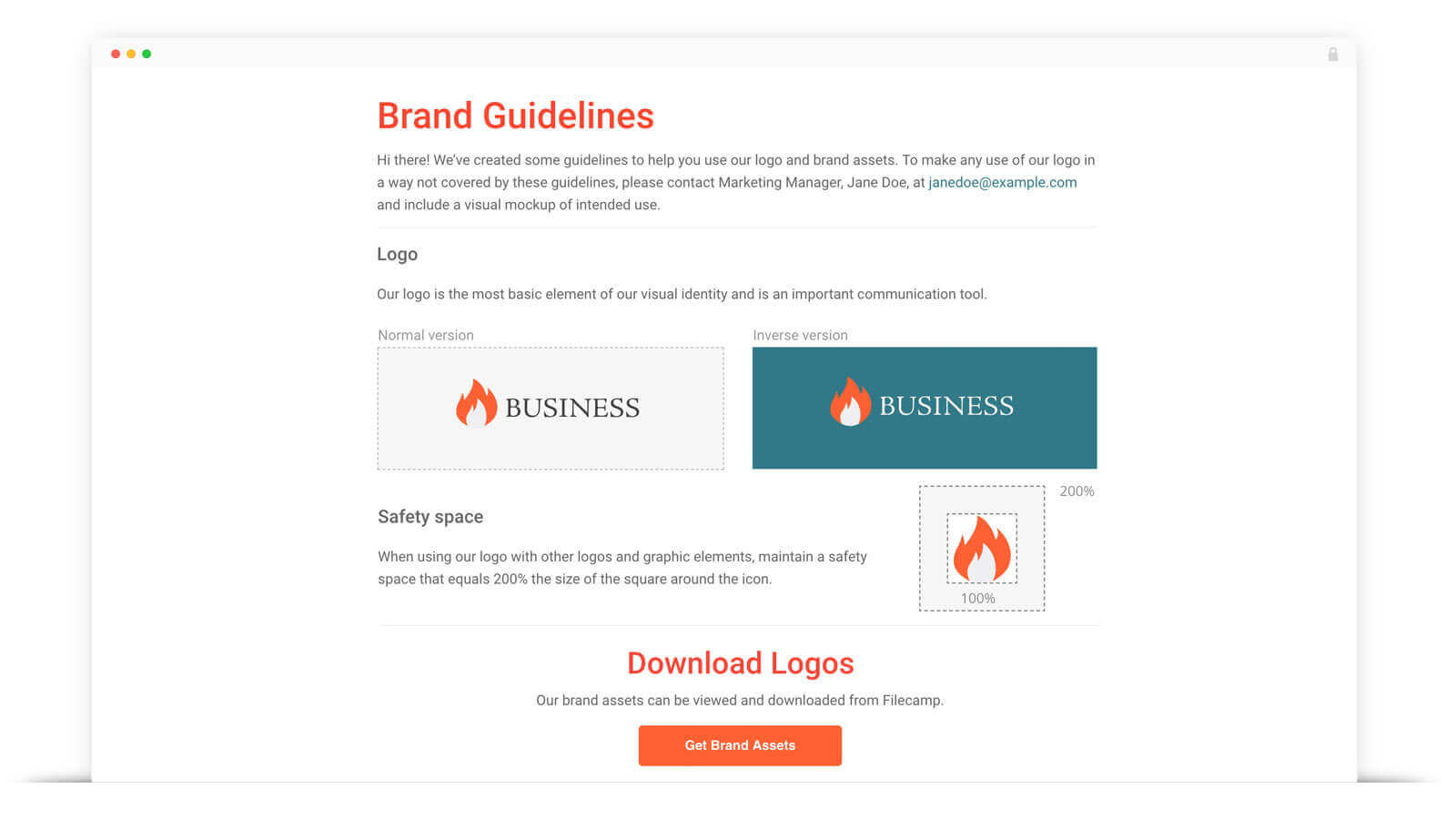 WYSIWYG Pages
Pages are often used to convey online brand guidelines, list of important contacts, getting started tips, user guides, usage terms, or what ever make sense for you and your Filecamp usage.
You can also add in links, allowing you to point to specific areas in your Filecamp or to external sites.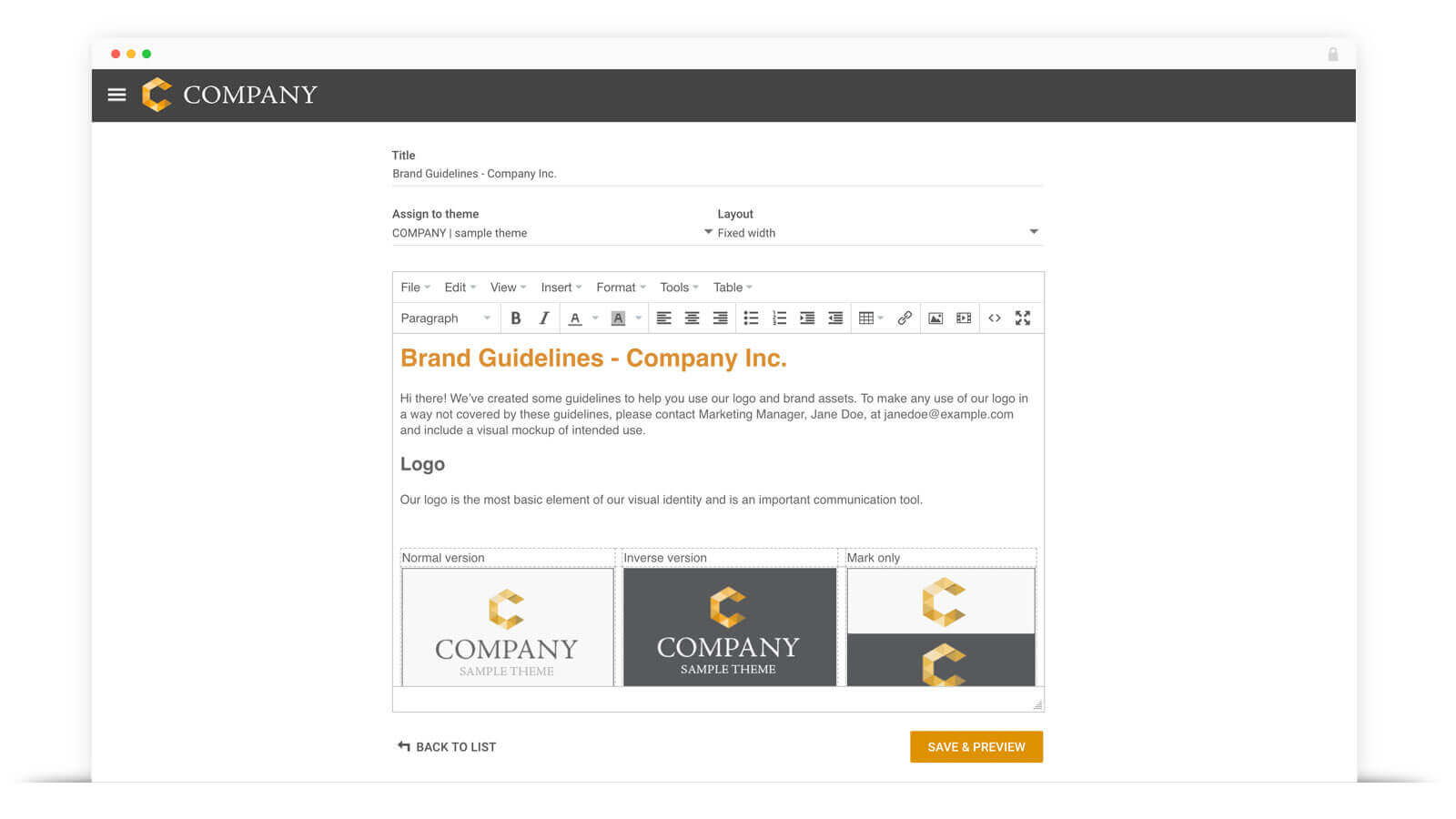 Pages are flexible and easy to use!
Filecamp's Pages feature, has an easy-to-use WYSIWYG (What You See Is What You Get) editor built in, so you don't need to learn HTML to build your custom pages. But if you do know HTML or have an existing HTML layout you'd like to use, feel free to utilize your design skills.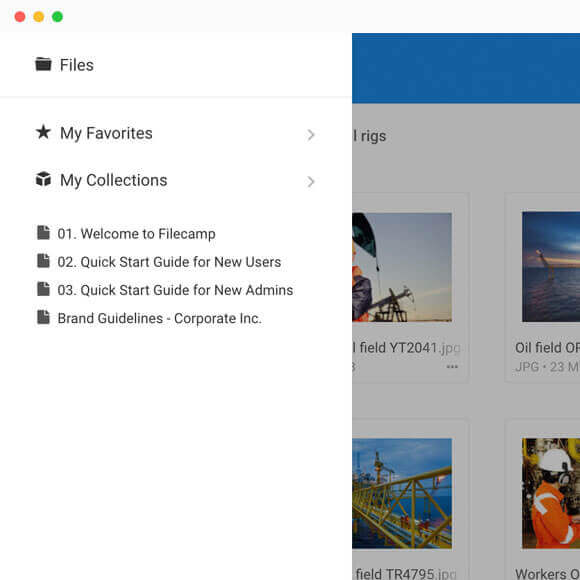 Add your Pages to the menu
Pages can be assigned to the main menu so that your users can easily access them.
You can even attach pages to specific themes making them a powerful way to communicate to specific audiences in your Filecamp.
---
Pages
– use cases
Pages is a super simple way to inform your users – about anything actually.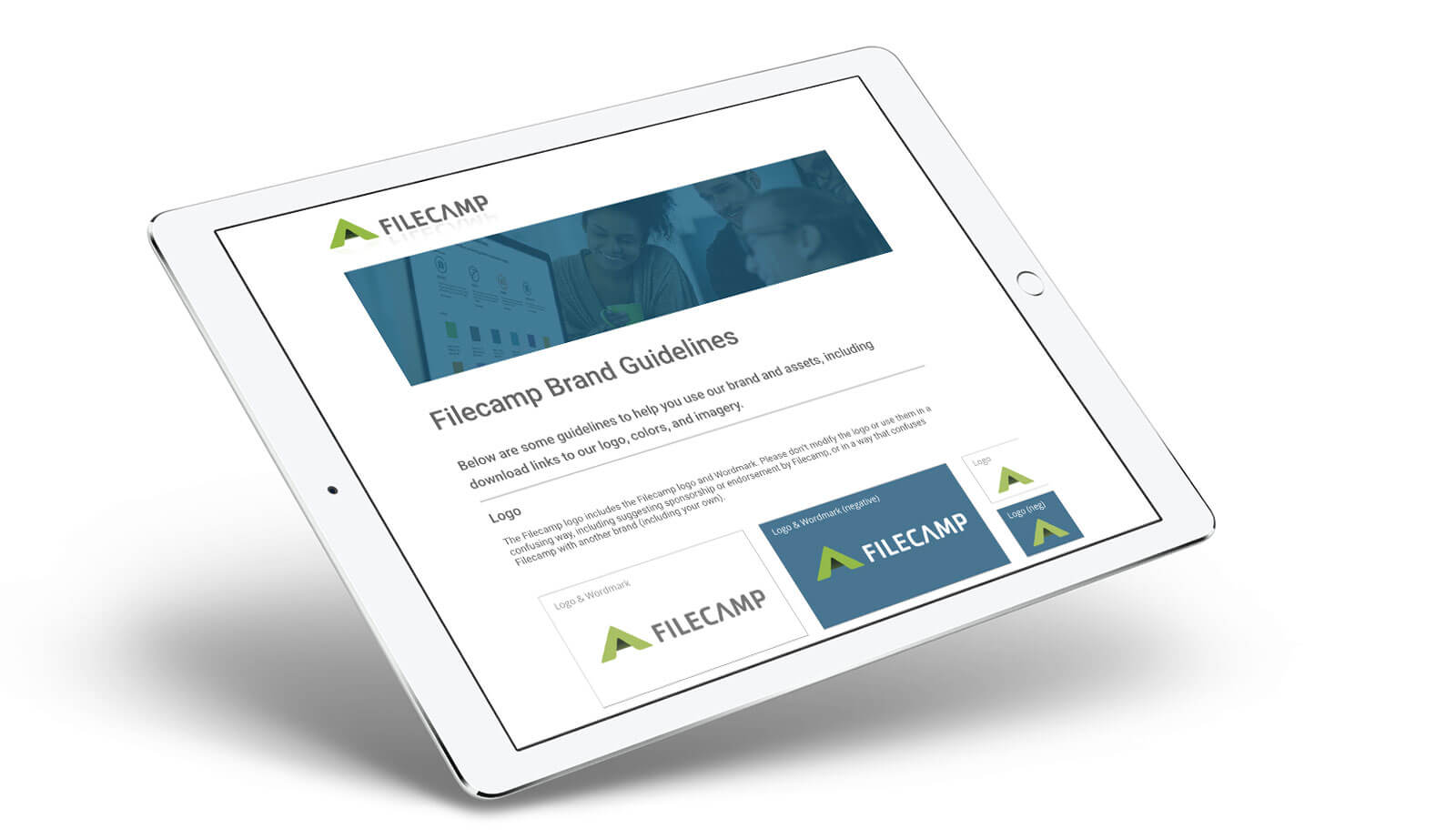 Use Custom Pages to create Online Brand Guidelines with instructions on how to use your Brand assets. Link from your Brand Guidelines into specific folders in your Filecamp for easy access and download.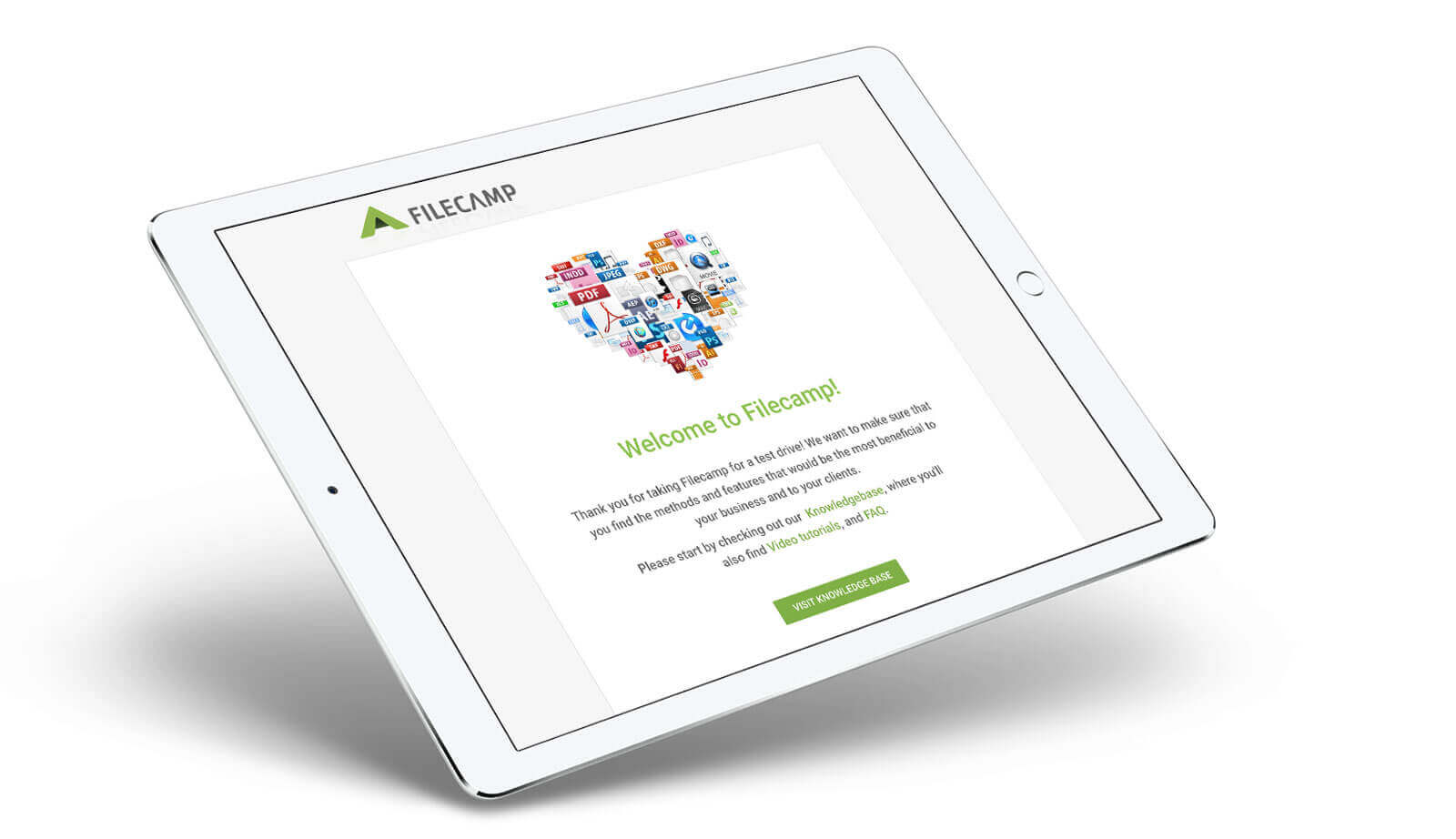 Use Custom Pages to create your own help guides where you can instruct your users on how to use your Filecamp. You can easily link to specific areas or folders inside your account. Pages are created in a easy-to-use text editor know from Microsoft Word etc.
---
Filecamp in your pocket
Filecamp is 100% responsive and extends the full capabilities of Filecamp to your phone or tablet. Make sure that all of your favorite, most used brand collateral is always at hand and that you can access them anytime.